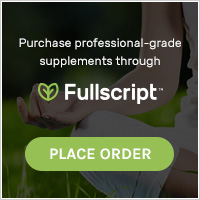 Fullscript
As a certified integrative health coach I know the benefits prescription strength supplements can provide. The below suggested nutrient protocol can lower the withdrawal side effects from alcohol.
Quality Multi-Vitamin- that includes B1(thiamine), folic acid, B-12, B-6. Vitamin C and Vitamin A.
Probiotics- Alcohol disrupts our microbiome in our stomach and intestines. Replenishing probiotics may improve mood and cognitive function.
L-Glutamine- Consumption of alcohol inhibits the way the body synthesizes L-Glutamine and stops the absorption of the amino acid. This is why supplementation of L-Glutamine may be beneficial because it helps to boost the mood, which has a significant hand in breaking the cycle of addiction.
L-Theanine- may help with boosting the immune system, better mental focus, improved sleep, relaxation, and increased cognitive performance.
Chromium- It may help regulate blood sugar and may help reduce hunger, cravings, and binge eating.
Magnesium- is a vital nutrient for regulating many body processes, including muscle and nerve function, blood sugar levels, and blood pressure. Magnesium can help with sleep as well.

To see additional supplement recommendations and receive a discount on home delivered supplements click the link provided.
*I am a practitioner with Fullscript a site that provides over 300 brands of prescription grade supplements. As a practitioner if you click on the link provided and purchase, I'll earn a small commission. The commission is paid by the retailers, at no cost to you.
I use Fullscript for my supplement needs. They have a rigorous third party testing procedure for all of their products. I can trust the supplements I receive are free from fillers, allergens, and have the potency that is advertised.
*These statements have not been evaluated by the Food and Drug Administration. These products are not intended to diagnose, treat, cure, or prevent any disease.